March 10th, 2017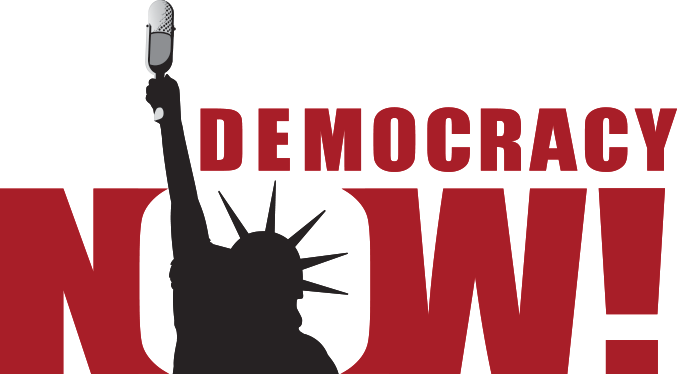 View all the interviews as well as Lynne's release in 2014: https://www.democracynow.org/2017/3/8/rip_lynne_stewart_peoples_lawyer_fmr

March 10th, 2017

From Telesur (Venezuelan English-language TV):

http://www.telesurtv.net/english/news/Lynne-Stewart-Lifelong-Fighter-and-Peoples-Lawyer-Dies-20170307-0026.html

Stewart, originally sentenced to 28 months in prison, was resentenced on July 10, 2010, to 10 years in prison, but continued to fight a government frame-up.

After suffering a major stroke on March 1, Lynne Stewart died Tuesday evening at home, after being granted a compassionate release from prison three years ago due to fourth-stage breast cancer.

Stewart devoted her law practice to defending the poor, underprivileged, unwanted and forgotten, according to her partner Ralph Poynter.

The human rights attorney was arrested on April 9, 2002, on charges of helping pass messages from her client, Sheikh Omar Abdel-Rahman, an Egyptian cleric convicted of masterminding the 1993 World Trade Center attack in New York City, to his followers in al-Gama'a al-Islamiyya, an organization designated as a foreign terrorist organization by the U.S.

Stewart was subsequently convicted for conspiracy and providing material support to terrorists, while her felony conviction led to her automatic disbarment.

Her sentence was characterized by many as an attempt by the U.S. government to silence dissent, curtail vigorous defense by lawyers, instill fear in those who seek to help Arabs and Muslims being prosecuted for free speech and defend the rights of all oppressed people.

Attorney Leonard Weinglass, said of her incarceration, "The Lynne Stewart case is the case that's going to mark this era as the era of the war on terrorists, which includes the war on lawyers who defend those who are accused of terrorism. To put her behind bars when no one was injured, no one was harmed, when those who produced the torture memos, those who produced the war are going free and even prospering is really the irony of our time."

Stewart fought false accusations and a government frame-up. Originally sentenced to 28 months in prison, she was resentenced on July 10, 2010 — in an unprecedented move after her bail was suddenly revoked — to 10 years in prison for showing an alleged lack of remorse after her initial sentencing.

In a statement after her release on Dec. 31, 2013, Poynter said, "The enduring global movement for social justice has persevered — ever inspired by Lynne Stewart's steadfast refusal to bend the knee, submit to coercion or official duplicity."

March 10th, 2017
Photo from: Susan M Reverby (thank you!)

March 10th, 2017

From WBAI News – Four-minute audio clip (with long quotes from Ralph after Lynne's passing): http://www.wbai.org/articles.php?article=3373

March 10th, 2017

Just a few of the many tributes that have been pouring in on Facebook, email, and other venues:

Elizabeth Hook

I have known a hero in my lifetime, I have laughed with and cried with and shared the righteous rage with a hero. I got to hug a hero, stand at her wedding and find shelter in her home. See her babies grow up and eat pie with her. She casts no shadows, only light now. A woman who gave herself to struggle for decades. A heart, a strong and loving heart that beat so hard for so many, death cannot stop it. Her spirit goes to the reward for loving warriors, there is a significant part of her city, and the nation and beyond that, who feels this loss tonight. Oh captain, my captain.

*****

Orie Lumumba

PRESENTE

THANK YOU FOR ALL YOU HAVE DONE FOR THE PEOPLE
I LOVE YOU ALWAYS
REST IN PEACE LYNNE STEWART

****** Read the rest of this entry »

March 10th, 2017

We salute Lynne Stewart, longtime friend of CCR, who was the very definition of a people's lawyer and who passed away yesterday. We send our love and condolences to her partner Ralph Poynter, who was always by Lynne's side everywhere she went, and to her entire family. We were honored to have Lynne as a guest speaker at several recent CCR events, including the Law for Black Lives convening in 2015. Lynne exuded love and fiercely advocated for justice, and CCR aspires to that example which she set for all of us.

Check out this clip of Lynne's visit, along with her partner Ralph Poynter, to the closing session of CCR's Ella Baker summer intern program in 2014. Introduction by CCR's Ian Head: https://www.youtube.com/watch?v=bCiFDmdmFjs

March 9th, 2017
March 8th, 2017
Tribute from Puerto Rican former political prisoner Dylcia Pagan

Lynne Stewart – My Comrade, Sister Warrior Woman

During the 20 years of my Revolutionary Sabbatical, there wasn't a birthday of mine that Lynne forgot. To me it was always my personal New Year's greeting from her.

I have shared many memories in my life with her. She was always there with unconditional love, support from her revolutionary heart and soul. She is truly a woman warrior because what took precedence in her life was struggle for human rights, Political Prisoners in all of the movements of true struggle. There was Lynne.

Her smile and eyes were always filled with determination striving for a victorious result. I am very fortunate to have had her in my life. The distance of time and place didn't matter – I knew she was there.

Lynne, Hermana de Lucha!
Te amo Hoy, Manana y Siempre
Hasta la Victoria Camarada
I carry you in my heart
Ashe!

Dylcia Pagan

March 8th, 2017

Tribute to Lynne by Jeff Mackler, former West Coast Director of the Lynne Stewart Defense Committee and Director of the Mobilization to Free Mumia Abu-Jamal (San Fran.)

Dear Friends,
A few minutes ago my dear friend and comrade, Ralph Poynter, called to say that his lifelong companion, Lynne Stewart, passed away. She was 77, of Irish origin, and a born fighter who unswervingly devoted herself to humanity's cause.

Just a few weeks earlier Lynne pledged to meet me in NY in a couple of months, over dinner to be sure, when we would dance once again to demonstrate that her life still had some time to go…  and for joy.

A few years earlier, when prospects looked bleak to win her freedom based on "compassionate release" Lynne insisted that she would prevail and that she would celebrate with us in San Francisco to the tunes of a brass band. Sure enough, a brass band did appear at Lynne's welcome home San Francisco rally, and she and Ralph, surrounded by her loving friends, danced in the streets at 15th and Valencia. It was a victory well worth the effort, allowing Lynne a couple of more years to fight on against all that is evil in this barbarous capitalist world, and to smile at every inch we collectively gained as we fought back.

Lynne was always surrounded by family and loved ones, with children from her first marriage, and Ralph's too, as well kids together, and grandkids – all filled with admiration for Grandma Lynne – all the recipient of Lynne's warmth, dedication, mindfulness and love.

Lynne was fond of saying, including to the New York Times reporter who interviewed her at her home a few weeks before her death, that she had no intention of leaving this earth quietly. Quoting Dillon Thomas she told The Times, whose reporter, followed the next day with a contemptuous hate piece  recounting his corporate master's ire for everything wonderful in Lynne life and struggles, that she had no intention of "going gently into that good night."

That was Lynne's credo, her detractors notwithstanding. Always the poet's words in mind, Lynne insisted,

"Do not go gentle into that good night,
Old age should burn and rage at close of day;
Rage, rage against the dying of the light."

Funds are urgently needed to cover final family expenses. Give generously comrades and friends. We are honoring Lynne's gift to us all and to all who rage against injustice everywhere.

In solidarity,
Jeff Mackler

March 8th, 2017

Dear Friends,

This morning I spoke with Lynne Stewart's husband, Ralph Poynter, at their home in Brooklyn, NY. We managed to do the call via video camera where Ralph and the family were surrounding Lynne, who had just had a second series of mini-strokes that rendered her unable to speak but able to hear what were perhaps my last  words of love and solidarity. Lynne opened her eyes in acknowledgment, bravely trying to muster a smile.

Lynne's cancer has now spread throughout her body, including her brain. Ralph explained that her days are numbered and she is unlikely to make it to her next scheduled medical appointment on March 16.

Lynne and I go back some 63 years, to 1954-58 when we were students at Jamaica High School in Queens, NY. We relished singing the Jamaica High school song together at many a solidarity meeting. Decades later, we taught school in NYC and were union activists in the late 1960's when we opposed the 1968 racist school strike led by the AFT's reactionary leader, Albert Shanker. In those days, young Lynne, now 77, was often seen unconventionally riding on the back of Ralph's motorcycle, on her way to this or that protest.

Another several decades later, when Lynne faced frame-up charges of conspiracy to aid and abet terrorism stemming from her issuing a press release on behalf of her client, the famous blind Sheik Omar Abdel Rachman, we engaged once again to try to win her freedom. After a long legal battle, where I headed Lynne's defense committee on the West Coast, Lynne was cruelly sentenced to ten years in a Texas prison, after vindictive federal prosecutors appealed a federal Court judge's sentence of some 18 months. After serving three years in prison, we mounted a campaign that won the support of 70,000 social activists across the country. Lynne, cancer ridden, was finally granted "compassionate release" following her prison doctors' diagnosis that she had less then a year to live. Lynne beat the odds and spent almost three years in freedom, continuing her lifelong commitment to defending all those victims of capitalist injustice.

Lynne was among Mumia Abu-Jamal's most ardent supporters. Lynne's court cases included some of the seminal Weatherrman cases in the 1970s as well as an amazing victory on behalf of Larry Davis, who defended himself against a multiple cop shooting invasion of his house where a number of the shoot-first police were killed.

Pilloried by the corporate media, who mocked her every success in the rigged criminal "justice" system, Lynne never bent to her accusers' contempt for an attorney for those on the other side of the class line, as Lynne aptly described it, no matter how unpopular her client.

Lynne's life was one of dedication to all the people's causes. I valued her friendship, her humor, her sparkle and her hatred for all that is evil and yet love for all that is beautiful. Only Lynne began or ended her speeches by reading from one of the world's great poets, whose universal appeal to what is best in all of us, rang true.

No doubt we will remember Lynne well when we in the Bay Area plan to memorialize her lifelong achievements.

Meanwhile, her family is in dire need of financial support as these last days painfully proceed and the months before. Here's an appeal by Ralph and the family's longterm friend, Betty Davis.

Please send your generous contribution as per the information at https://www.generosity.com/emergencies-fundraising/financial-appeal-for-lynne-stewart-health-crisis

In solidarity and with the greatest admiration for a comrade and friend whose life set the bar high for all of us who cherish human freedom and dignity.

Jeff Mackler,
Past West Coast Coordinator, Lynne Stewart Defense Committee
and Director, Mobilization to Free Mumia Abu-Jamal

March 8th, 2017
Rest in power.

March 5th, 2017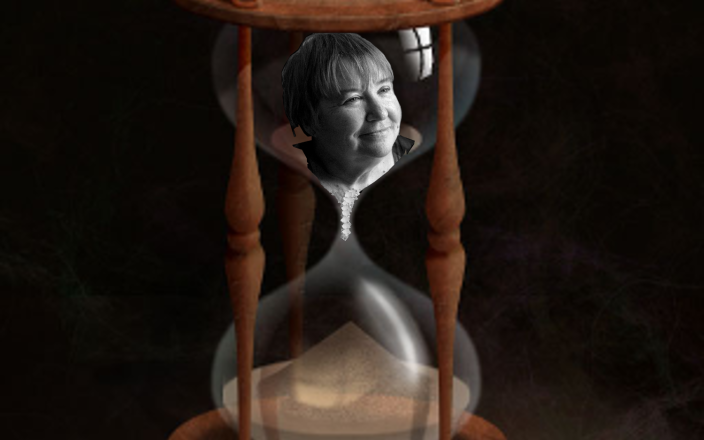 DONATE HERE: https://www.generosity.com/emergencies-fundraising/financial-appeal-for-lynne-stewart-health-crisis
Our beloved People's Champion Lynne Stewart suffered a major stroke, the latest complication from the cancer that has now spread throughout her body and invaded her brain. She is resting comfortably at home, but can only speak sporadically. Her doctor has said she does not have much time left. Ralph and Sister Betty Davis are taking good care of her, as is her doctor-daughter Zenobia Brown.
Ralph welcomes  emails  ( CLICK HERE TO EMAIL RALPH ). Because of this emergency, Betty is launching an online fundraising campaign to assist with  Lynne's on-going personal needs.
Let's all be there for this final journey. Such a heroic fighter – Lynne, we love you!
If you'd like to make a donation by check please make checks out to
"Lynne Stewart Organization" and mail to:
Lynne Stewart Organization,1070 Dean Street ,Brooklyn, NY 11216