March 8th, 2018
More information here: http://freemumia.com

March 8th, 2018
Saturday, March 24, 2018 at Holyrood Episcopal Church
715 W. 179th St, New York, New York
Dinner from 5 to 6 p.m. Downstairs
Program from 6:30 to 9 p.m. in Sanctuary

Speakers: Jericho National Co-Chair Jihad Abdulmumit
Freedom Fighter, Puerto Rican Patriot
and Former Political Prisoner Oscar López Rivera
Pam Africa of ICFFMAJ and MOVE Organization

Cultural Warriors:
Mahina Movement • Baba Ngoma Osayemi

National Jericho Movement • nationaljericho@gmail.com
NYC Chapter • nycjericho@gmail.com • 917-544-1577
thejerichomovement.com • jerichony.org

March 5th, 2017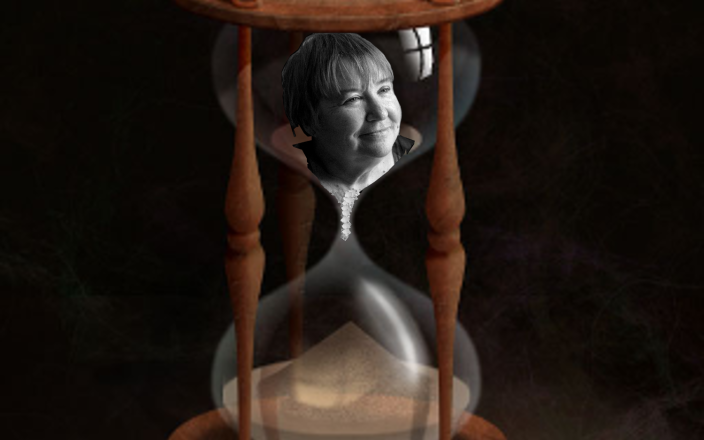 DONATE HERE: https://www.generosity.com/emergencies-fundraising/financial-appeal-for-lynne-stewart-health-crisis

Our beloved People's Champion Lynne Stewart suffered a major stroke, the latest complication from the cancer that has now spread throughout her body and invaded her brain. She is resting comfortably at home, but can only speak sporadically. Her doctor has said she does not have much time left. Ralph and Sister Betty Davis are taking good care of her, as is her doctor-daughter Zenobia Brown.

Ralph welcomes  emails  ( CLICK HERE TO EMAIL RALPH ). Because of this emergency, Betty is launching an online fundraising campaign to assist with  Lynne's on-going personal needs.

Let's all be there for this final journey. Such a heroic fighter – Lynne, we love you!

If you'd like to make a donation by check please make checks out to

"Lynne Stewart Organization" and mail to:

Lynne Stewart Organization,1070 Dean Street ,Brooklyn, NY 11216

September 14th, 2016
July 22nd, 2016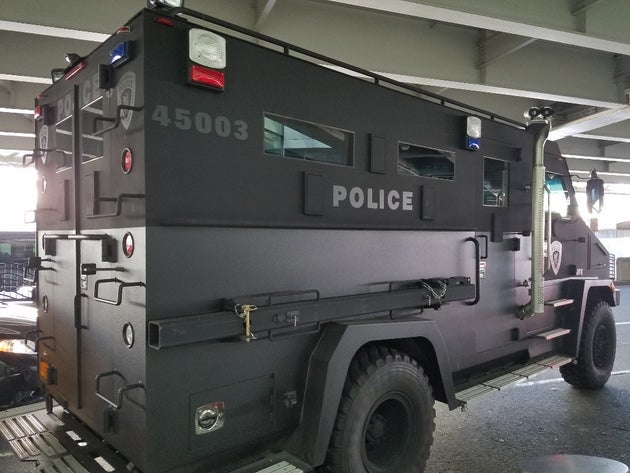 Read article at: http://www.huffingtonpost.com/entry/police-have-the-power-to-deescalate-and-reform-and_us_578cf159e4b07cc1115aa03c

July 22nd, 2016
Event Information: https://www.facebook.com/events/1797950590424192/

SUNDAY AT 5PM

At William Way LGBT Community Center (1315 Spruce Street), Philadelphia, PA

July 13th, 2016
Greetings, Friends and family:




Please read the following letter and send what you can to help our friend and comrade Sundiata's lawyers file another appeal for his freedom. Sundiata will be 80 on his birthday in Jan. 2017. Please help as it is time for him to come home.

With Respect, Paulette Jericho DC.




OR:

Funds can be contributed using PayPal. Sundiata's daughter Sunni manages the SAFC PayPal account and we can keep you posted on our progress if you like.

To make a contribution, please send funds to this email address via PayPal:

SAFC766@gmail.com

.

Greetings All,

Below is a letter from Florence Morgan, Esq. seeking funds for Sundiata Acoli's legal defense it. Please read it, contribute, if you can, and forward others who might be willing and able to do so.

July 10, 2016

Dear Friends and supporters of Sundiata Acoli:

A New Jersey Appellate Court in September 2014 ordered the release of Sundiata, resting its decision on the eligibility requirements under the New Jersey Parole Act of 1979. The decision left us overjoyed and at the same time, cautious as the State announced it would appeal the decision and request a "Stay" of the release until the appeal was heard.  The "Stay" was granted which resulted in Sundiata remaining incarcerated while awaiting a decision from a New Jersey Supreme Court.

Arguments were heard on October 13, 2015 and on February 23, 2016, the Supreme court of NJ reversed the Appellate Court's order. The court did not rule on the merits of the Appellate case ordering release, but focused rather, on procedure. The Supreme Court held that the Appellate Court exceeded its authority in ordering release because a procedural process had not been followed- in New Jersey the full parole board has to make a decision in cases involving murder convictions.  Sundiata appeared before the full board in June, 2016 and again, denied parole. An appeal will again be taken to the same Appellate Division that ordered his release.

Additionally, a certiorari petition has been filed in the United States Supreme Court and that filing involved legal fees, printing and filing costs. Please know and understand that all of your support is so much appreciated and needed as we continue to work towards Sundiata's release. He will be 80 years old on January 14, 2017!!!

It is most respectfully requested that everyone continues to exercise discretion and discipline in not making what could be interpreted as inflammatory remarks on social media or elsewhere. I know all of us who love and support Sundiata will want no reason for a denial of parole when this case again comes before the New Jersey Appellate Court- the court that issued a strong order that Sundiata must be released in accordance with the NJ parole Act of 1979.  Sundiata has continued his positive actions since that decision.

Further, do understand that as much as we would like to keep supporters and friends abreast of what is going on with the case, it is not in Sundiata's best interest to expose each and every detail and legal strategies. We will all celebrate his freedom when he is released, but until then we will exercise restraint.

Please make checks/money orders payable to: Sundiata Acoli Freedom Campaign (or SAFC)

Mail to:

Florence Morgan

120-46 Queens Blvd.

Kew Gardens, New York 11415

All the Best,

Florence Morgan

June 6th, 2016
Viva Muhammad Ali!

A Taking Aim Salute from Mya Shone and Ralph Schoenman: In celebration of Muhammad Ali

"I ain't draft dodging. I ain't burning no flag. I ain't running to Canada. I'm staying right here. You want to send me to jail? Fine, you go right ahead. I've been in jail for 400 years. I could be there for 4 or 5 more, but I ain't going no 10,000 miles to help murder and kill other poor people. If I want to die, I'll die right here, right now, fightin' you, if I want to die. You my enemy, not no Chinese, no Vietcong, no Japanese. You my opposer when I want freedom. You my opposer when I want justice. You my opposer when I want equality. Want me to go somewhere and fight for you? You won't even stand up for me right here in America, for my rights and my religious beliefs. You won't even stand up for my right here at home."

****

"Why should they ask me to put on a uniform and go 10,000 miles from home and drop bombs and bullets on Brown people in Vietnam when so-called "negro" people in Louisville are treated like dogs and denied simple human rights?

No, I'm not going 10,000 miles from home to help murder and burn another poor nation simply to continue the domination of white slave masters of the darker people the world over.

This is the day when such evils must come to an end. I have been warned that to take such a stand would cost me millions of dollars. But I have said it once and I will say it again: The real enemy of my people is here. I will not disgrace my religion, my people  or myself by becoming a tool to enslave those who are fighting for their own justice, freedom and equality.

If I thought the war was going to  bring freedom and equality to 22 million of my people, they wouldn't have to draft me. I'd join  tomorrow. I have nothing to lose by standing up for my beliefs. So I'll go to jail. So what? We've been in jail for 400 years."

Muhammad Ali

June 6th, 2016
LINK: EXCLUSIVE: Native American activist imprisoned 40 years for FBI agent deaths still fights for clemency from President Obama: 'I am prepared to die here'

March 31st, 2016

Tuesday April 12 9:00 am Support Clark Kissinger, manager of Revolution Books, and Miles Solay of the rock band Outernational.

Queens Criminal Court, 125-01 Queens Boulevard, Kew Gardens
Facebook Event

On October 23, 2015, as part of #RiseUpOctober, 100 protesters marched to the entrance of Rikers Island, holding portraits of people who had died at Rikers. They spoke out, sang and danced energetically, and some sat down chanting "Shut It DOWN!" The NYPD had put up barricades across the road leading to Rikers Island prison. For more than an hour access was blocked.

Rikers Island is compared to the prison the United States ran in Iraq, Abu Ghraib, the site of scandalous prisoner abuse. This is no exaggeration. Decades of deaths in custody at the hands of guards, brutal and widespread sexual violence, solitary confinement for years, denial of medical care, and abuse of children are routine—a part of the genocide of mass incarceration. Of those imprisoned at Rikers on an average day, some 90 percent are Black or Latino.

Clark Kissinger & Miles Solay face charges serious enough to get a one-year sentence on Rikers Island for nonviolent political protest. We can't allow this happen!

Sign this message to the Queens District Attorney calling on charges to be dropped.

March 26th, 2016

Lynne urges that folks WRITE letters to parole boards for releases of:
Maliki Shakur, NY political prisoner
Mutulu Shakur, Fed political prisoner
Abdullah Majid, NY political prisoner
Anthony Bottom, NY political prisoner
Jalil Muntaquim, NY political prisoner
Find their addresses at Jericho Movement's website by clicking here.

March 14th, 2016

Lynne says: I knew Alice at Carswell and she certainly has more than served her time !!
Petitioning Barack Obama, Robert A. Zauzmer
Petition by Tretessa Johnson

Chandler, Arizona

| | | |
| --- | --- | --- |
| | | 22,503 |

Supporters


19 years ago my family's life changed forever when my mother, Alice Marie Johnson, was sentenced to Life in Federal Prison.  She was one of thousands of first time, non-violent offenders who were given mandatory lengthy prison terms. She was sentenced as part of a larger drug conspiracy with 10 other codefendants who were given lesser sentences in exchange for their testimony against my mother who never sold drugs.  My mother has accepted responsibility for her actions that led to her imprisonment and has used that experience to better her life and the lives of others.

Since being incarcerated my mother has been a model prisoner who mentors women and has become an ordained minister. She has also written, directed, and produced several plays and writings for conferences outside of prison walls, choreographed dance teams, and completed many classes and certifications.  In addition, she was selected as the #1 Inmate Deserving Clemency by the CAN-DO Foundation in 2015.  She was also featured in the ACLU's Report, A Living Death. Mama's supporters include Congressman Steve Cohen (D) Tennessee, Congressman Bennie Thompson (D) Mississippi, and Congressman Marc Veasey (D) Ft. Worth, Texas.

Her desire upon release is to assist the community with the needs of ex-offenders to help reduce recidivism. Alice is the mother of 4 children and has 4 grandchildren.  She will be 61 years old in May 2016 and it serves no purpose or benefit to society to have her locked up for life.  She is currently petitioning the United States Pardon Attorney's Office for clemency. Her large and loving immediate and extended family and friends would welcome her return.

Please sign and share this petition to show your support and to ask President Obama to grant clemency to a mother, grandmother, sister, aunt, and friend who wants to use her experience to assist others and give back to her community. Justice should never be without mercy.

To learn more about Alice, please check out her profile on the CAN-DO Foundation's website at http://www.candoclemency.com/alice-marie-johnson